This article explains how to install DataSnipper via command line with license key parameters, instead of a separate license.txt file.
Large organizations often have their own deployment methods, leveraging intune or other installation tools that require a command-line installation, please follow this guide to install DataSnipper for your organization.
Prerequisites
In this article, we assume you already have an installation package or link including the Setup.msi and license.txt, please refer to this article: How to install DataSnipper for single-use
msiexec.exe is installed on your windows machine.
Installing DataSnipper via Command Line
Open license.txt and copy the entire content of the file
Open Windows PowerShell in the same folder as the Setup.msi file.
You can run the setup with the following command by passing the LICENSEKEY parameter: ( Be sure to change ContentOfLicenseDotTxt with the actual content of your license.txt file. )


msiexec.exe /i Setup.msi LICENSEKEY=ContentOfLicenseDotTxt




Follow the steps in the setup as this will open the installer dialogue.
Open Excel
Open Microsoft Excel and DataSnipper should be visible in the Microsoft Excel Ribbon! Import any file by clicking Import Documents to verify a full installation.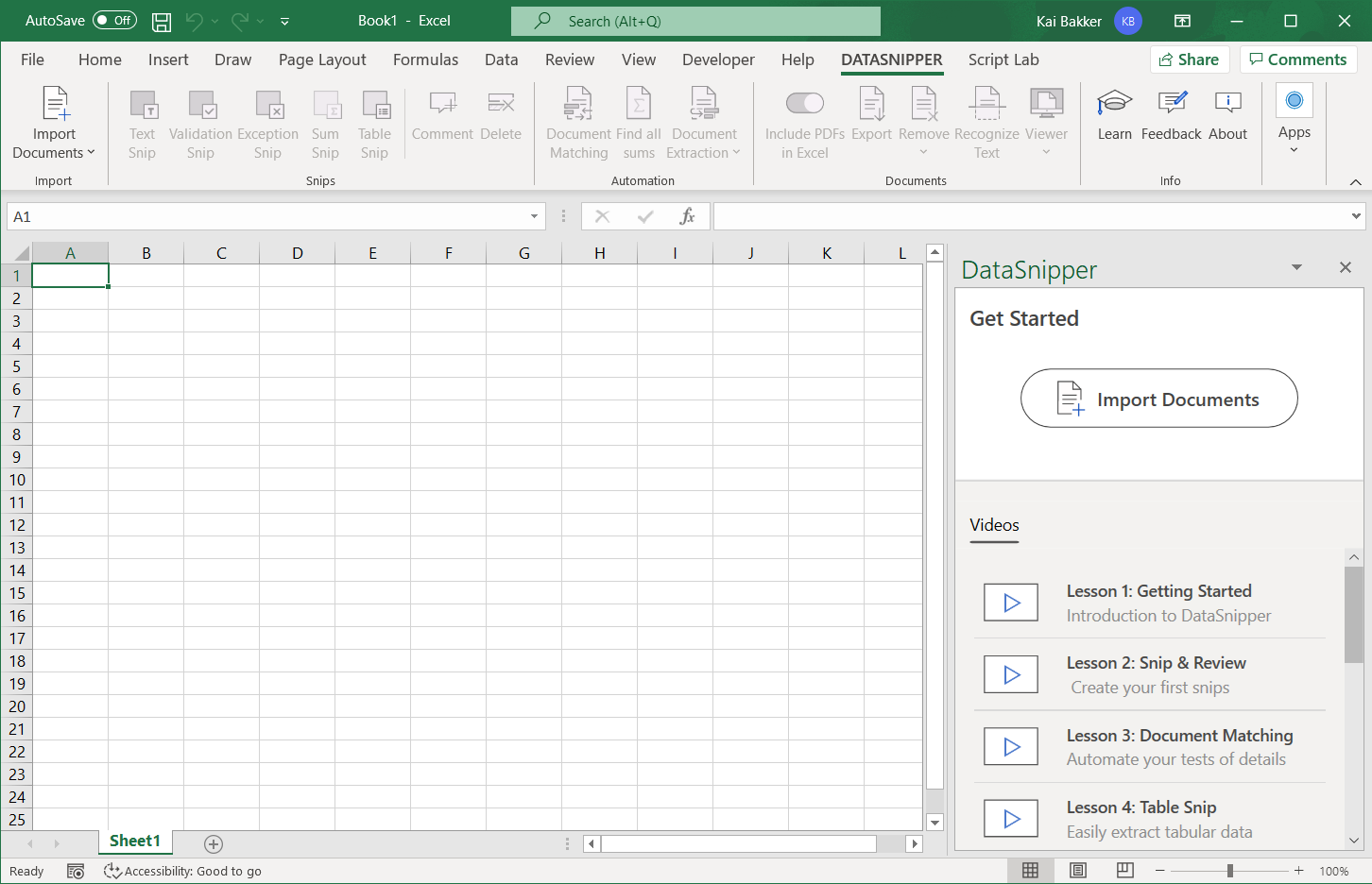 If this is not the case, try enabling DataSnipper or contact support.