Use DataSnipper in your walkthrough audit procedure. Easily follow a single transaction step by step throughout a process.
Summary
In this 'How to' you'll learn to document a walkthrough with DataSnipper. Easily follow a single transaction step by step throughout a process. Cross-referencing every step to supporting documentation like print screens, contracts, journal entries, bank statements, and more. Document your walkthrough from initiation to recording, including identified internal controls relevant to your risk assessment. Easy to share and easy to review.
Prerequisites
Supporting documentation from your client
Overview of process steps in Excel
Start procedure
Click import documents to import the financial documents related to the sample
Select the documents you want to import
In this example purchase to pay process, we follow a transaction from proposal to payment of invoice. The goal is to cross-reference every single step with underlying evidence. We advise to use the Text Snip, Validation Snip and/or Exception Snips, smart search, and search and snip functionalities.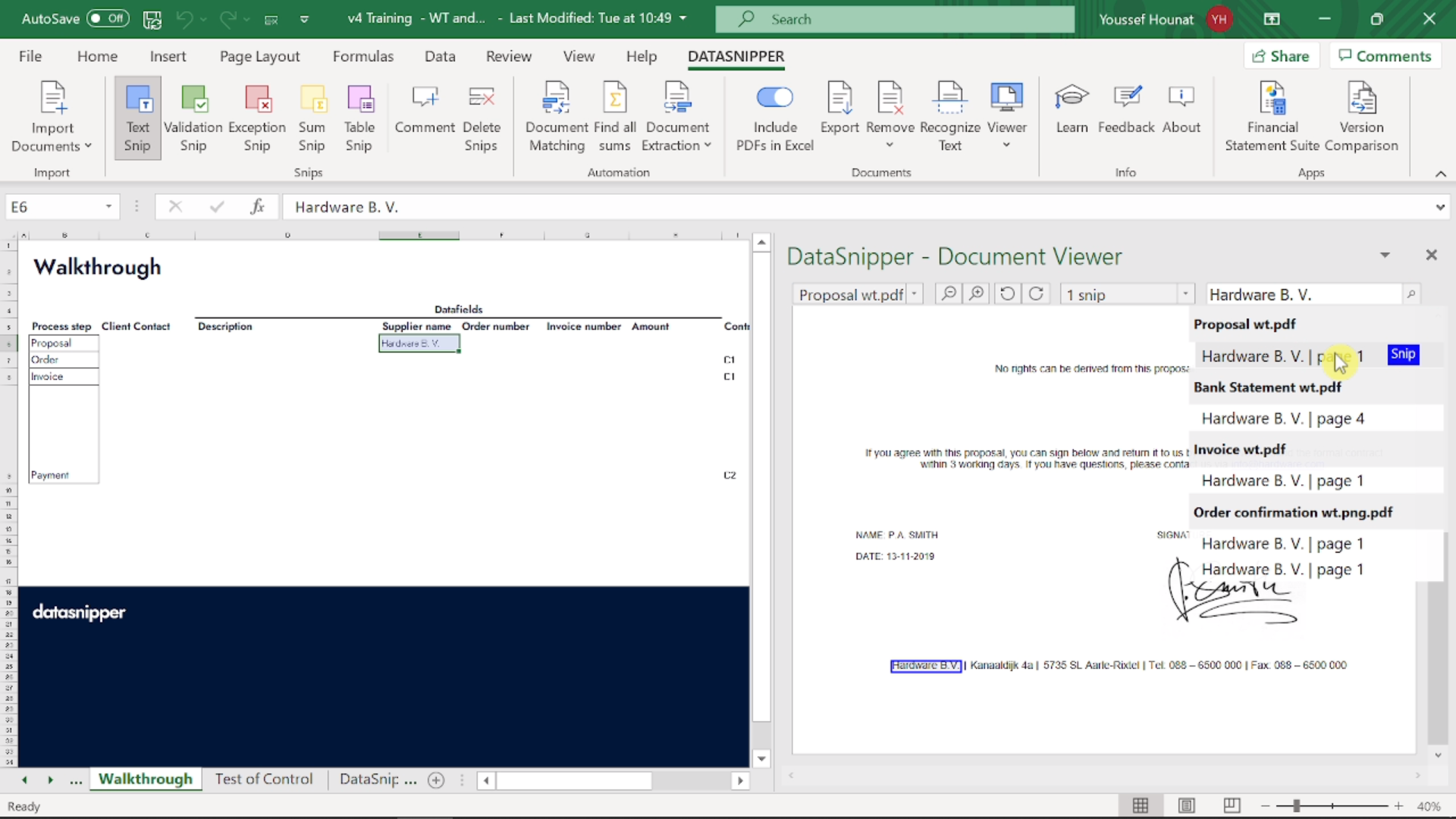 Search for the reference number or other data you would like to document and simply click on the snip button which appears next to the relevant search result.


You can use the multi snip technique to validate the signature on the proposal, with the signature list of your client, stored in one cell.
Set cursor in the second row to create a Text Snip to extract and cross-reference the name of the authorizer.

Repeat steps above to document the entire walkthrough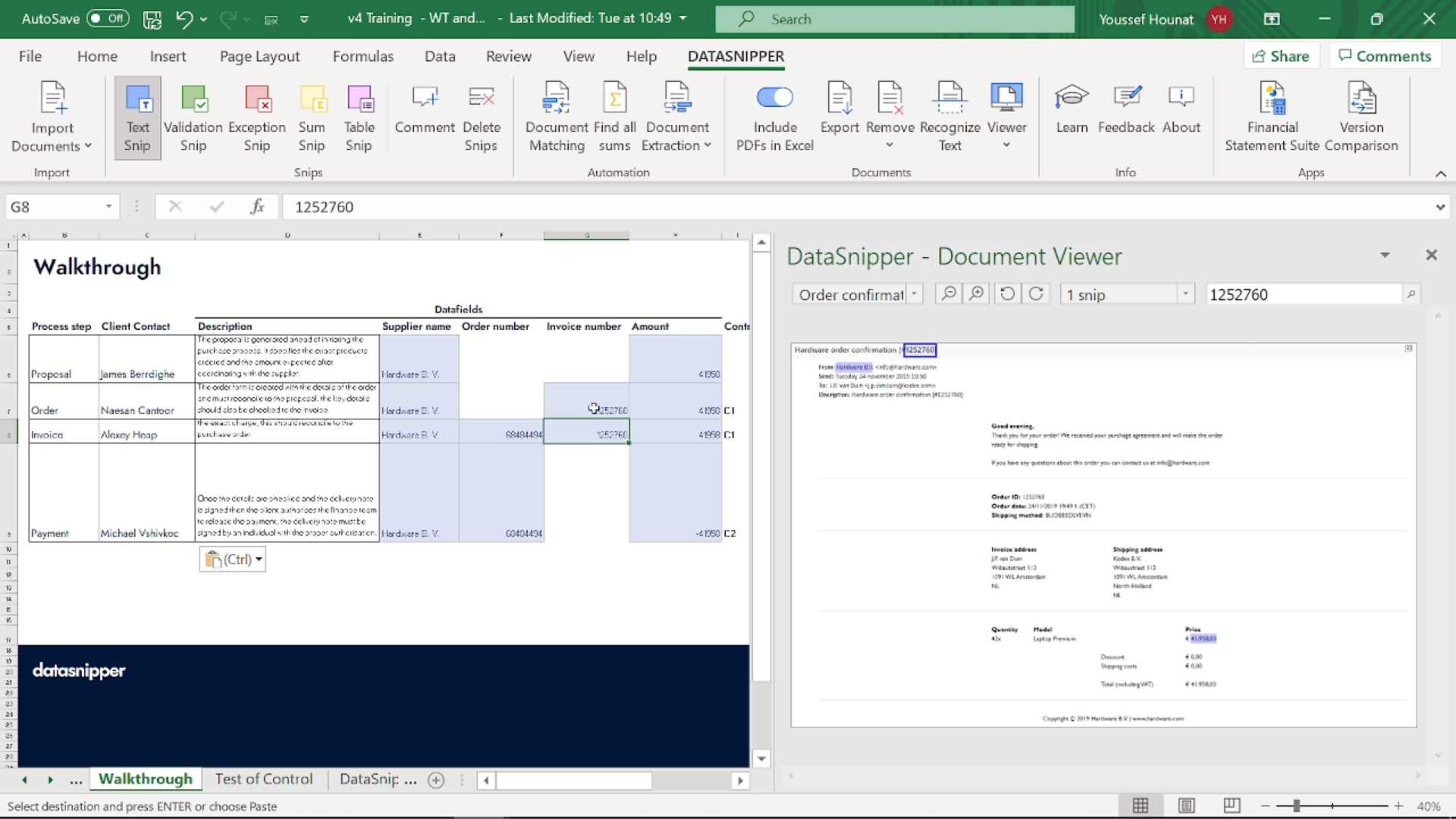 Sharing the file
You can choose to exclude all documents before saving the workbook in your audit file, by selecting the include/exclude documents toggle.
You have some options to delete specific documents, please click here to learn more.