This article will detail how to reconcile a trial balance to financial statements using the DataSnipper table snip, and document matching features.
Example
Here you can download the workbook shown in the video including all of the sample data and documents.
Template
Here you can download a blank version of the workbook shown in the video to use or customise for your own procedures.
Prerequisites
DataSnipper v4 or higher
Trial Balance in tabular format
Financial Statements
Method
Import the trial balance and the financial statements into the DataSnipper workbook
Use the table snip to extract the headings and data from the first page of the TB, you can then repeat this snip for the rest of the pages, you can also click on the "Edit Rows" button to update the row breaks for any wrapped text which was captured incorrectly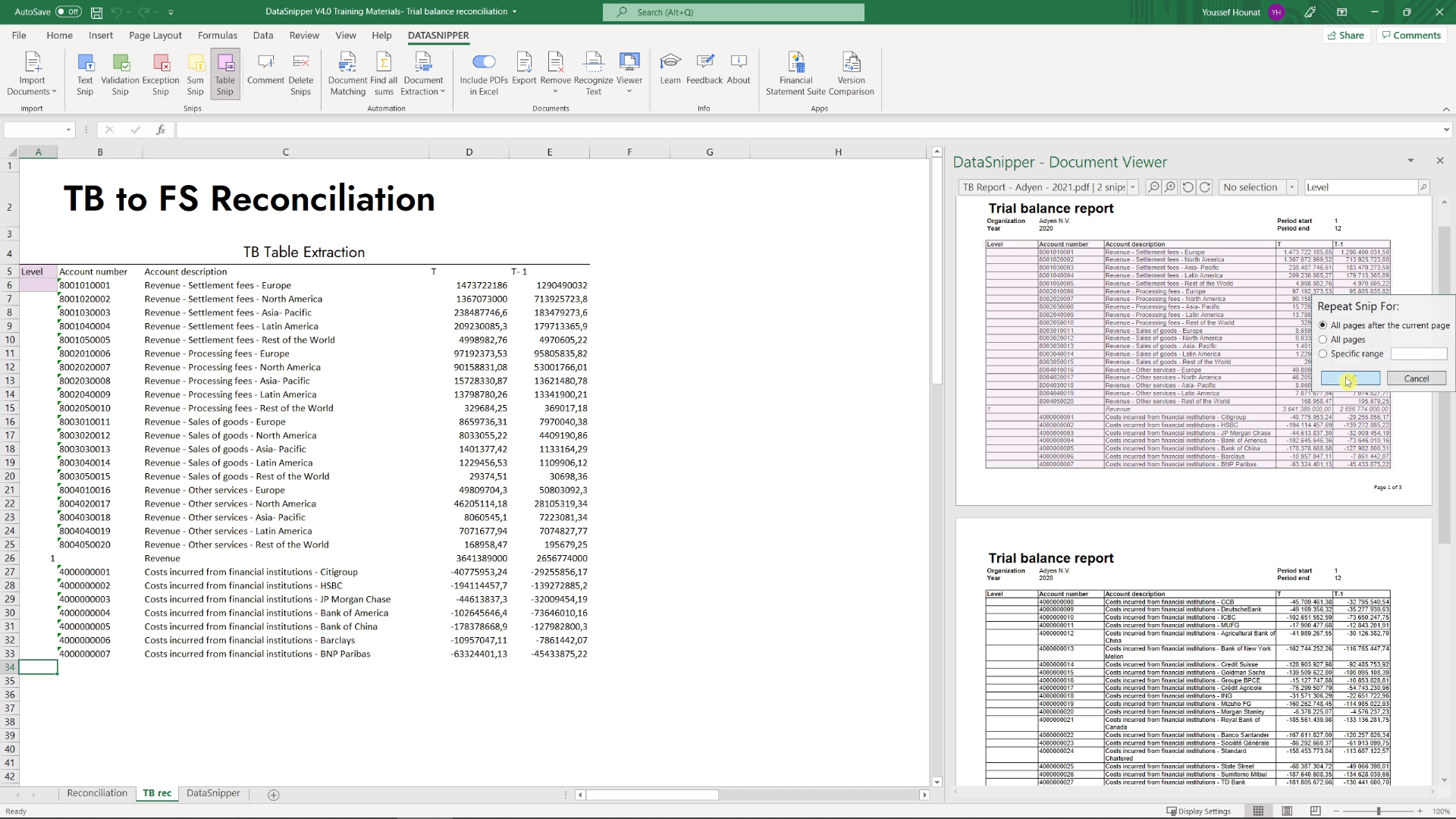 3. Once your data is extracted from the TB you can make a pivot table to summarise this data at the Financial Statement Line Item Level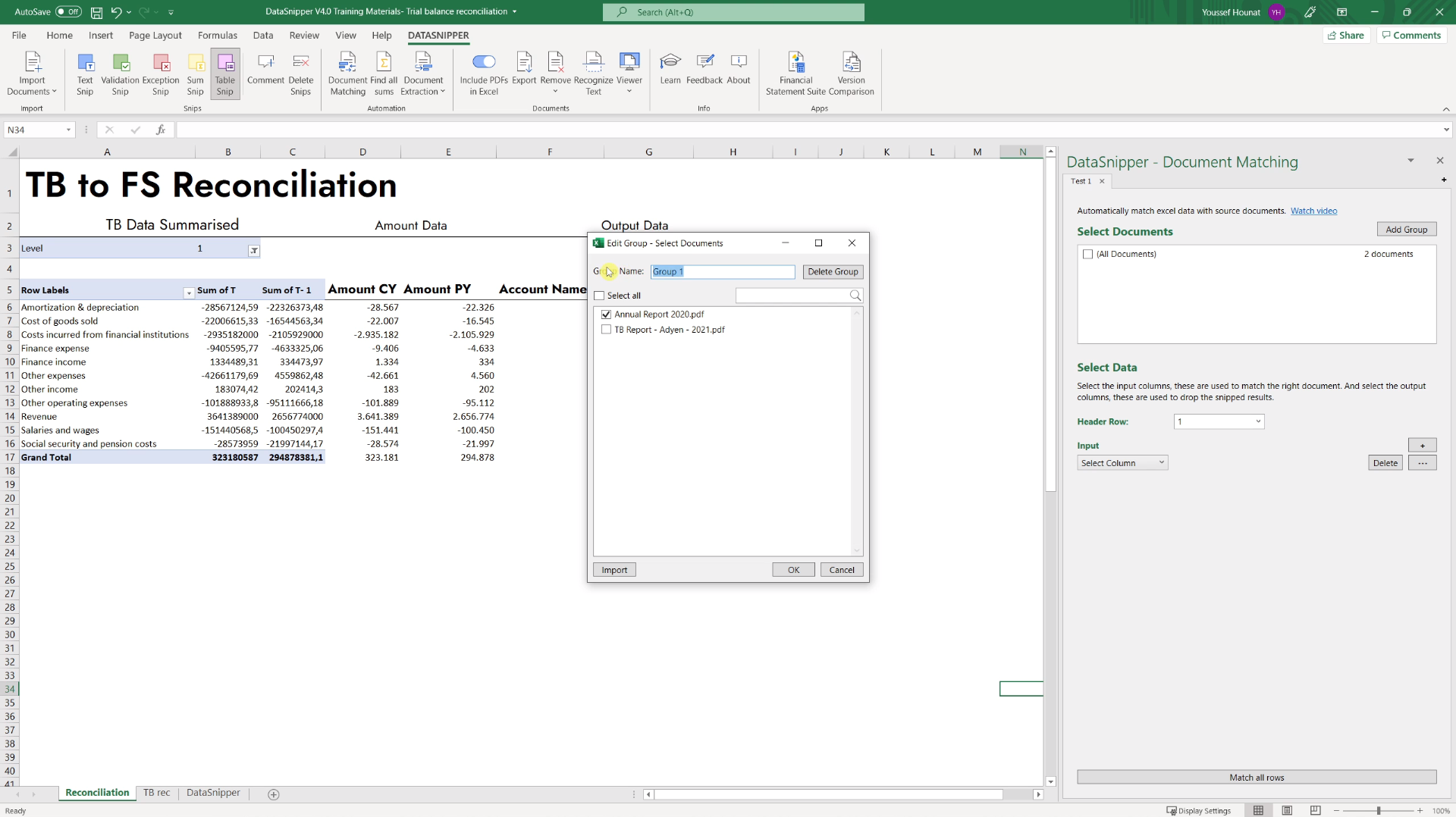 4. Create a document match for your summarised TB data ensuring that you put the annual report in a separate document group, you should also take into account any differences in units and allow for rounding errors.