DataSnipper stores private logs on your local drive, it helps us understand technical issues encountered with DataSnipper.
Paste the text below in the Windows Explorer Address Bar.
%appdata%/DataSnipper
The file you are looking for is called DataSnipper-log.txt and is stored in the DataSnipper-App Data folder of the current user. Please send it to whoever is helping you.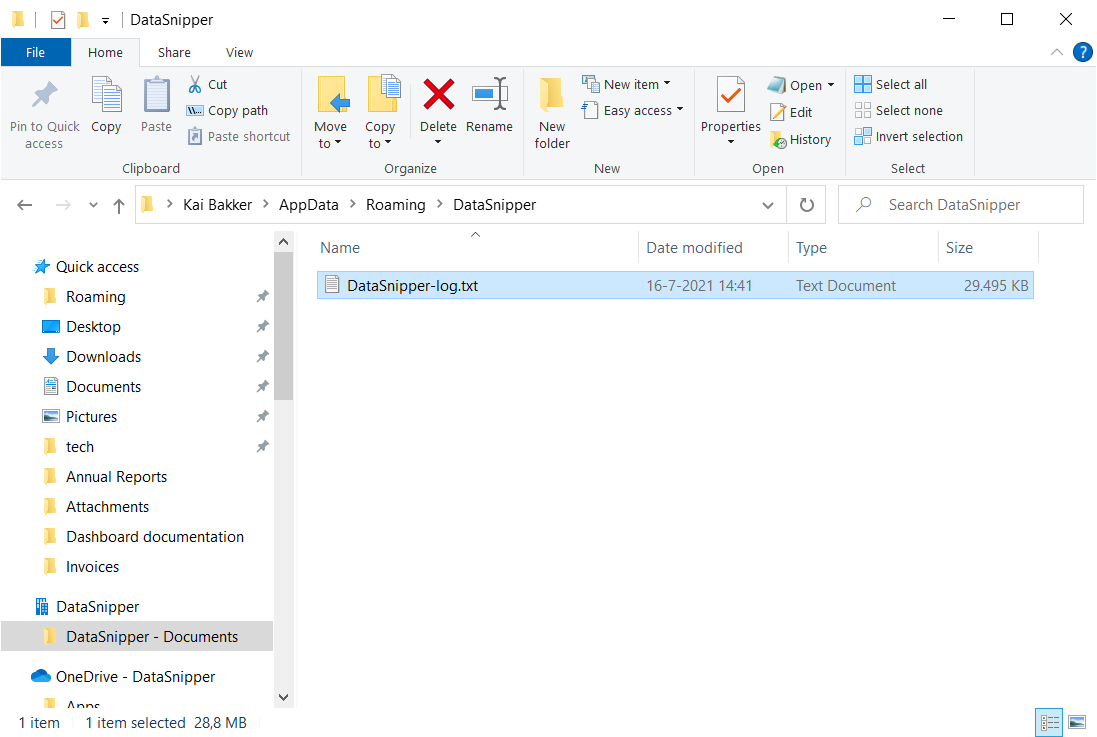 Reading the DataSnipper log
Once you open your log file in a text editor, scroll all the way down to see what happened in the last few hours.