Learn how to use DataSnipper to quickly search and summarise the information in your contracts and document your review.
Video tutorial
Example
Template
Prerequisites
Relevant Contracts or other documents for review
Start Procedure
1. Begin by creating a table to document the review of your contract
2. Add specific search terms that will help you quickly find the relevant items in your contract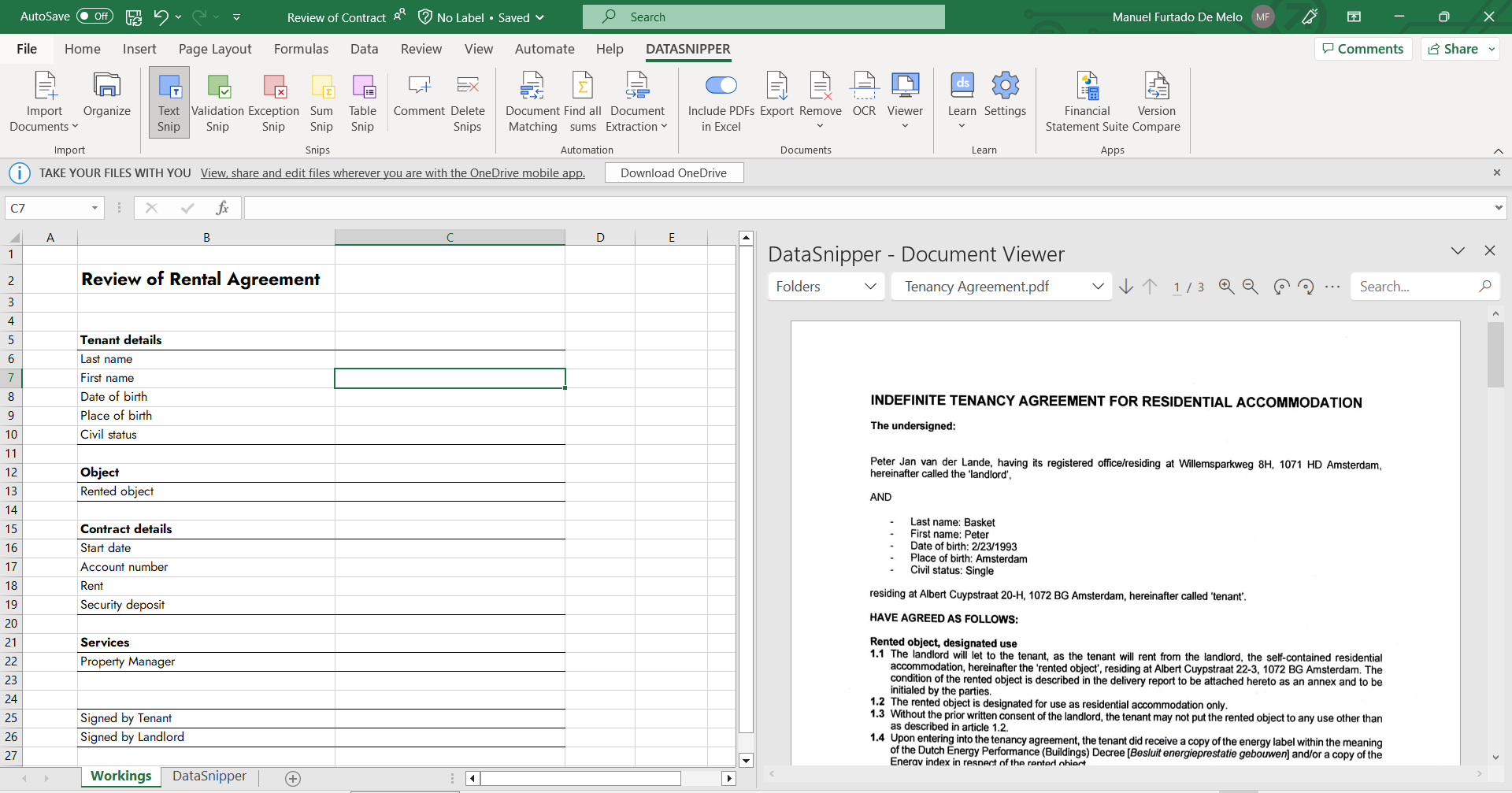 3. Click the cell with your search terms and use the smart search functionality to find all occurrences of your specific search term.
4. Select the text snip and then use this to extract the specific elements of the contract which you want to review.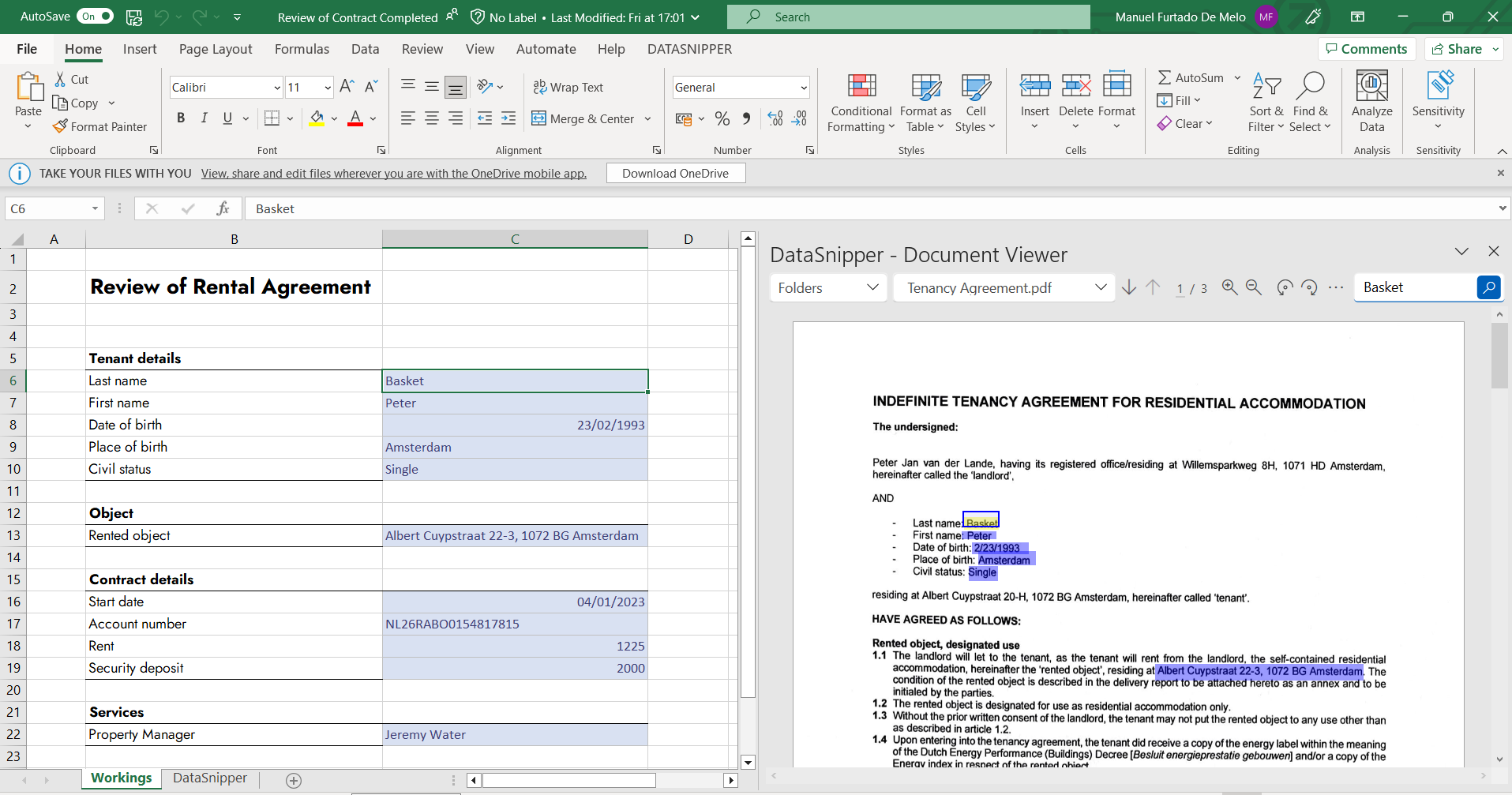 5. If you need to link multiple details in the same cell simply hold the CTRL button on your keyboard and snip the other relevant information.
Additional Procedures
1. In the event you want to redact any information on your contract, this is also possible. Click on the Remove button on the DataSnipper Ribbon and select "Redact Text". Then, simply snip over the information you want to hide. Finish by right clicking on your snip and "Apply all redactions".
2. You have option to remove specific documents or extract your documents with snips and comments, please click here to learn more.