How to add comments to documents
Add comments to place additional information in a document for yourself or your team.
Press the Comment button from the DataSnipper ribbon
Draw a rectangle on the document and insert a comment
After you created the comment, you can edit or delete the comment after clicking right at the comment field.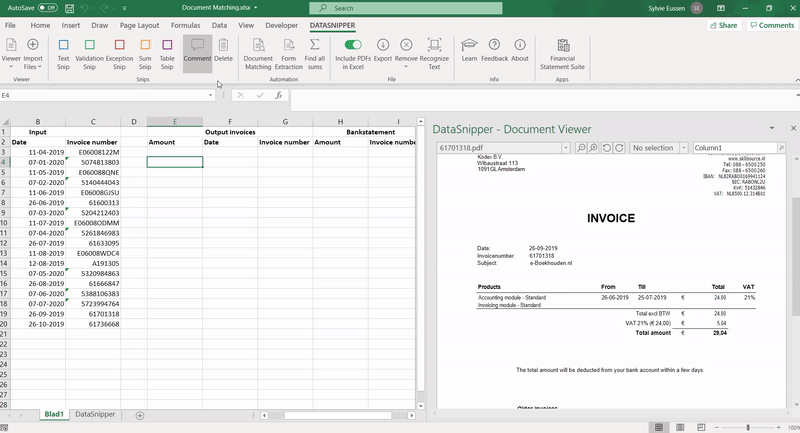 From DataSnipper version 3.0 and up, you can export documents including comments.