Learn how to use Advanced Reporting to drive adoption across your organization
About Advanced Reporting
Drive adoption across your organization with Advanced Reporting. Generate user-level and location-based granular reports to analyze Platform usage. Develop and implement custom adoption strategies per team or location, optimizing work processes and increasing engagement.
Prerequisites
Access to the Metrics Dashboard of your organization
DataSnipper Enterprise Package
DataSnipper Version 5.1 or later
Step-by-step Guide
1. To use Advance Reporting first open your DataSnipper usage dashboard.
2. Once the Dashboard is fully loaded, select the period range of data you want to report out. This could be predefined, or you select it yourself.
3. Click on the "Advanced Report" button located at the top of your dashboard next to your data range.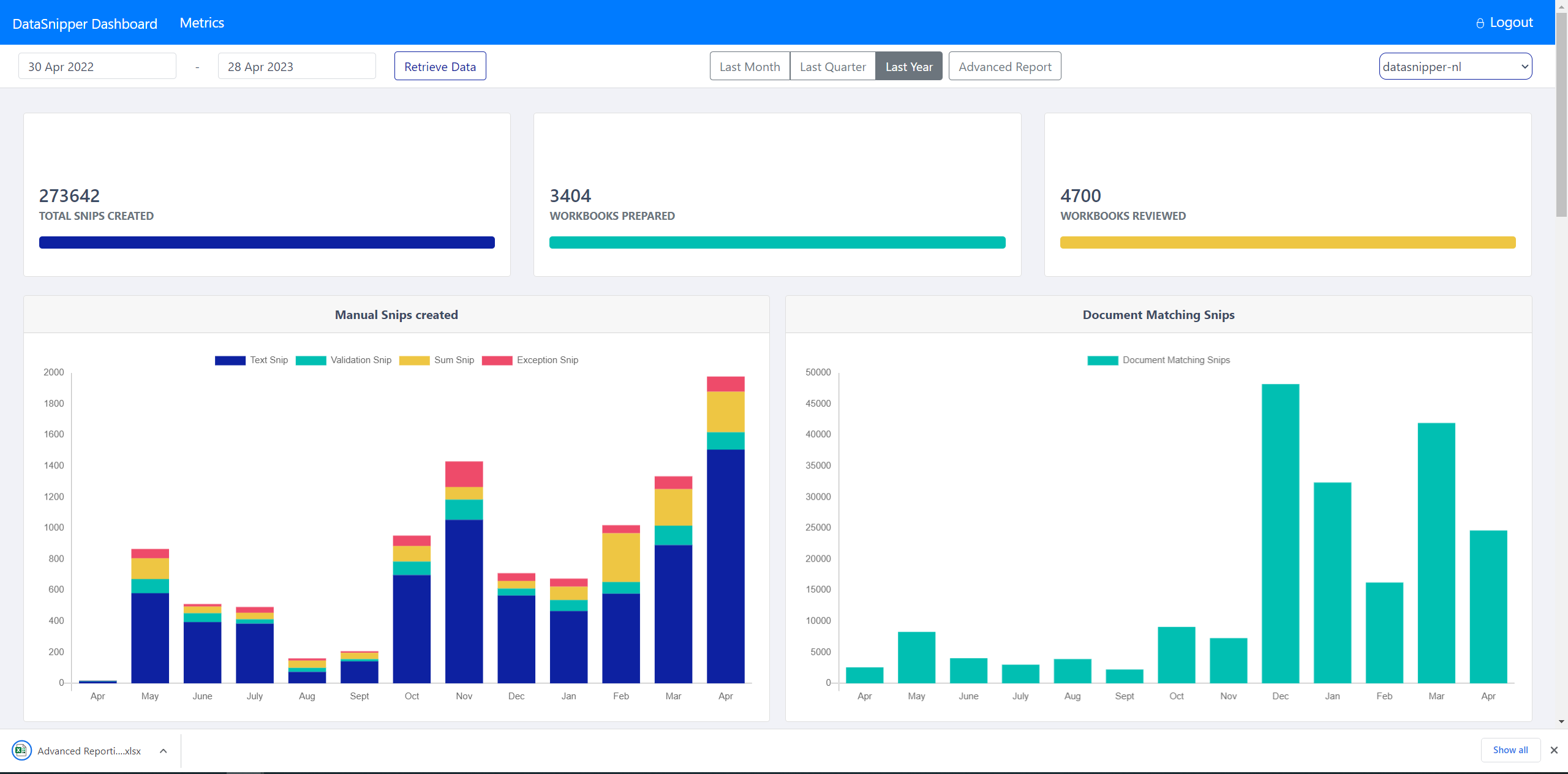 4. An Excel workbook will immediately start downloading to your local download folder.
5. As you open your report in Excel, you'll need to enable all content in order to see the comprehensive data in the workbook. This report will now show all the usage data, in a fully anonymous form, where you'll be able to identify usage per location and per feature on a granular level.